coming exhibitions:
9. April - 15. Mai 2022
Unfamiliar Memories
at the
Heimathaus Scheeßel.
Painting and literature in dialogue: The artist Dietlind Horstmann-Köpper exhibits in the arts and crafts house on the Meyerhof her cycle "Unfamiliar Memories" and makes reference to the novel "My little Grandmother & Mr. Thursday" by
Tanja Langer.
Tanja Langer will read from her novel, talk about the paintings and hold a conversation with the artist (on April 22, 2022). To accompany the exhibition, "Unfamiliar Memories" will also be published as a book/picture book by Bübül Verlag Berlin, art book No. 12, ISBN 978-3-946807-6.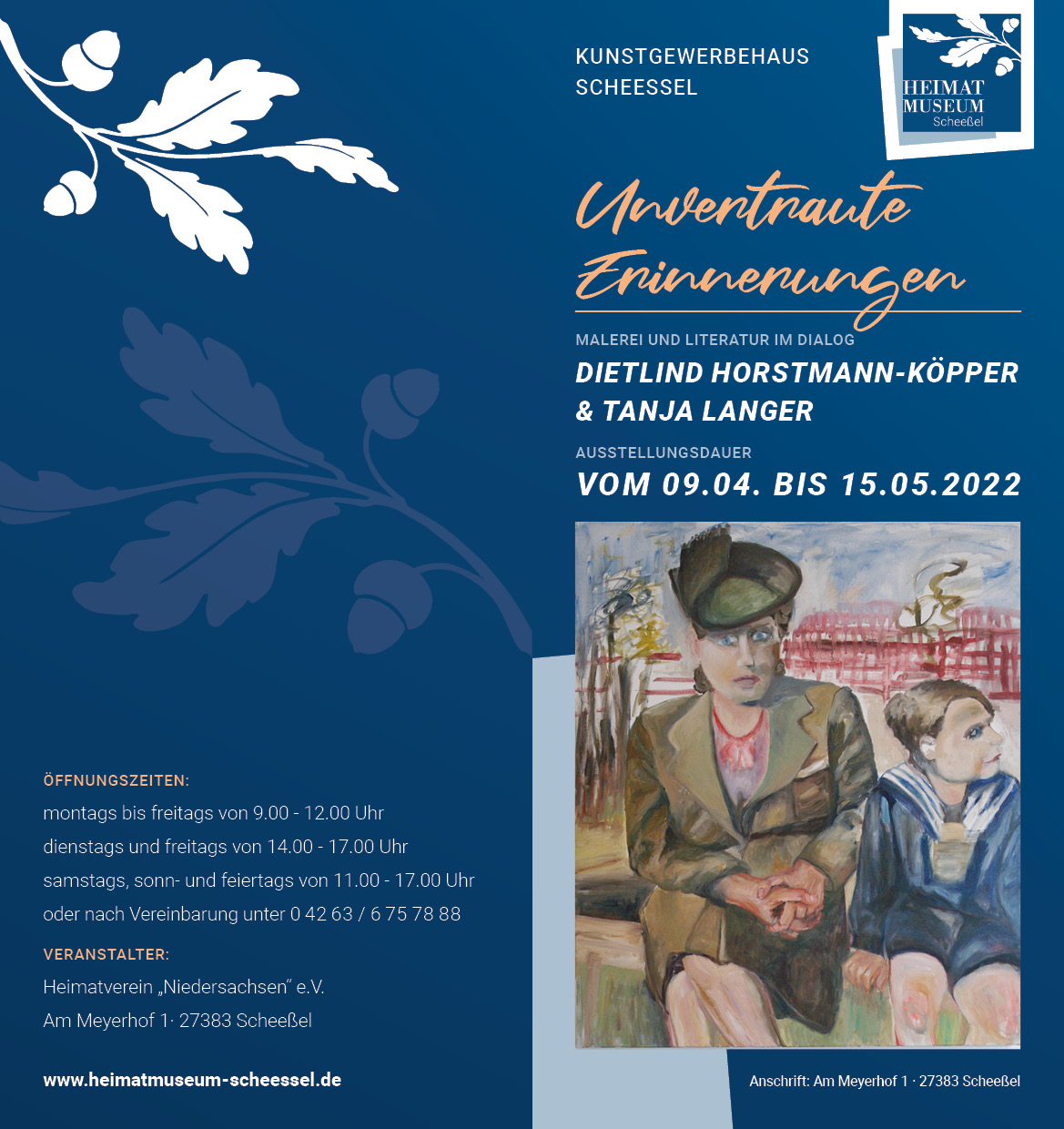 Please download
the invitation here.
projects an exhibitions:


27. January- 6. March 2022
Now I keep their names
. Exhibition of portraits of Jewish poets in the KunstRaum of the Kulturstellmacherei in Schneverdingen with Zoom Meetings and
videos.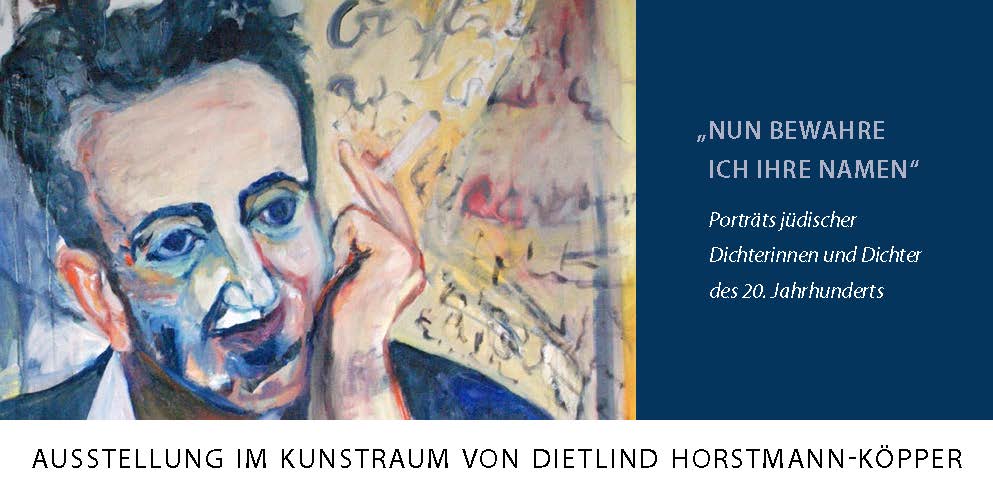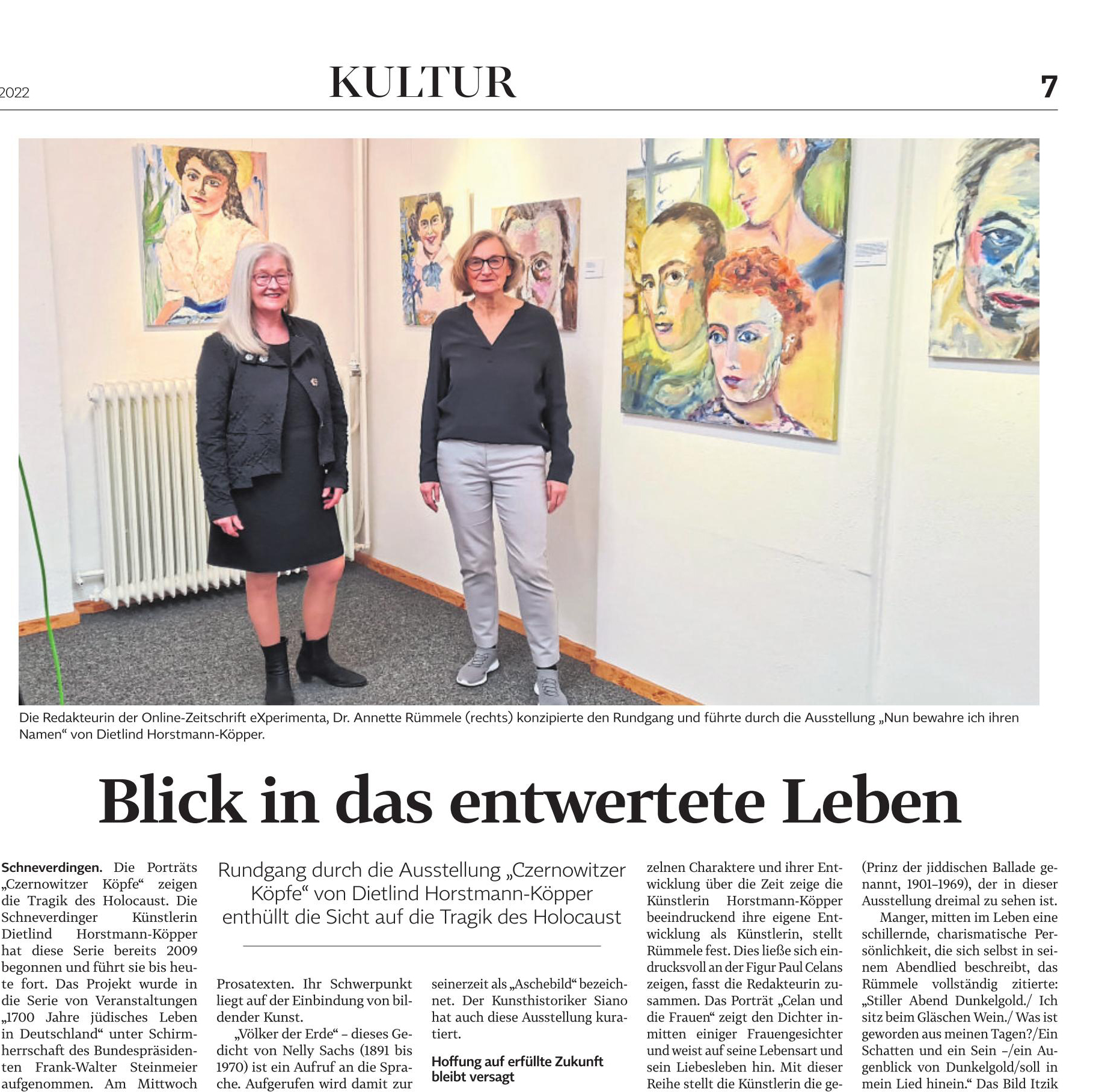 01. Dezember - 5. Dezember 2021
Palais de Bondy, Lyon, France. Participation at Salon Tony Tollet 2021.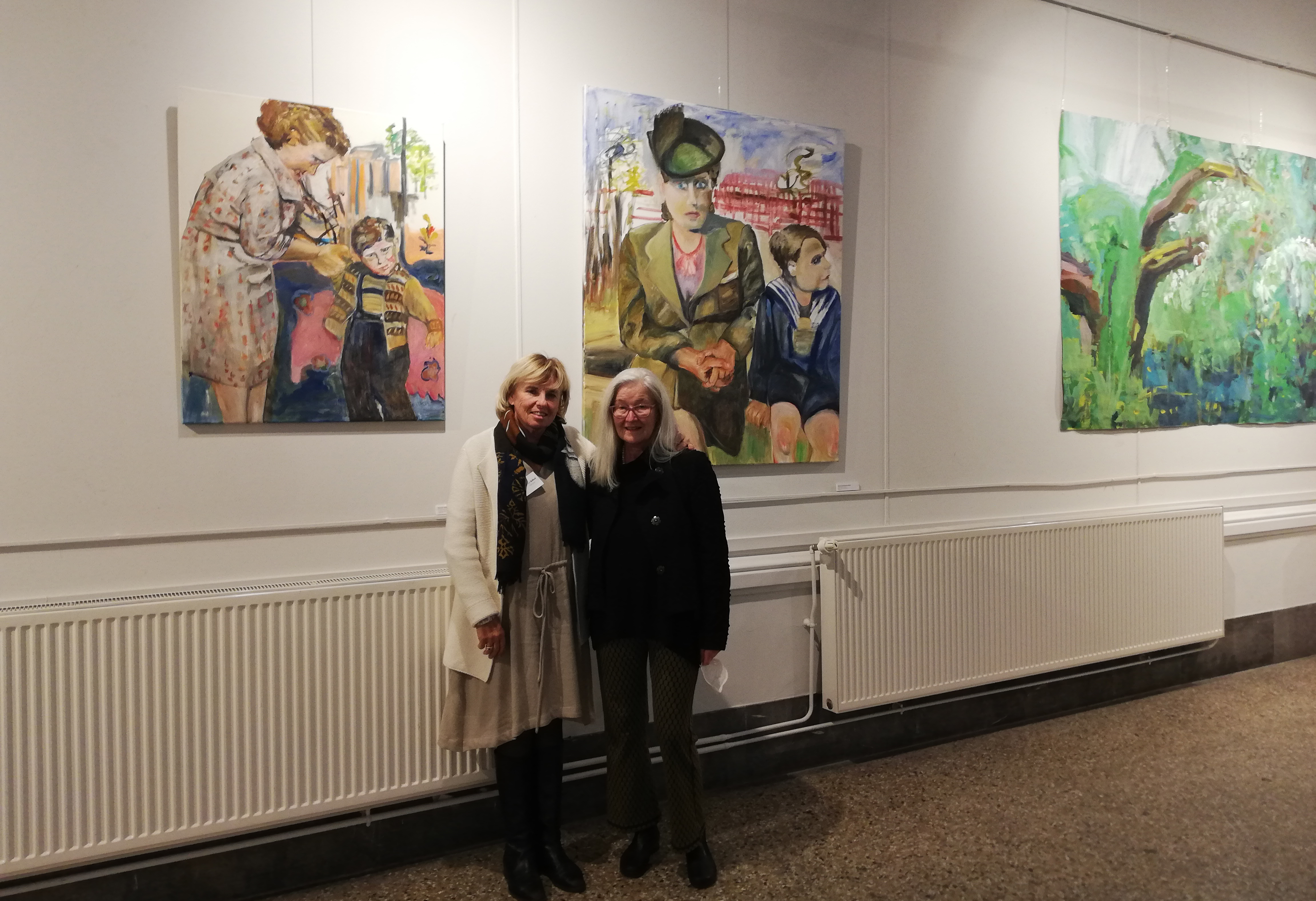 Mit der Präsidentin der
Association Tony Tollet
in der Ausstellung.
March 2021 - May 2021
Great women,
a showcase exhibition (pandemic) on the project Chernivtsi women poets and painters of the Hamburg Secession with Zoom meetings and
Videos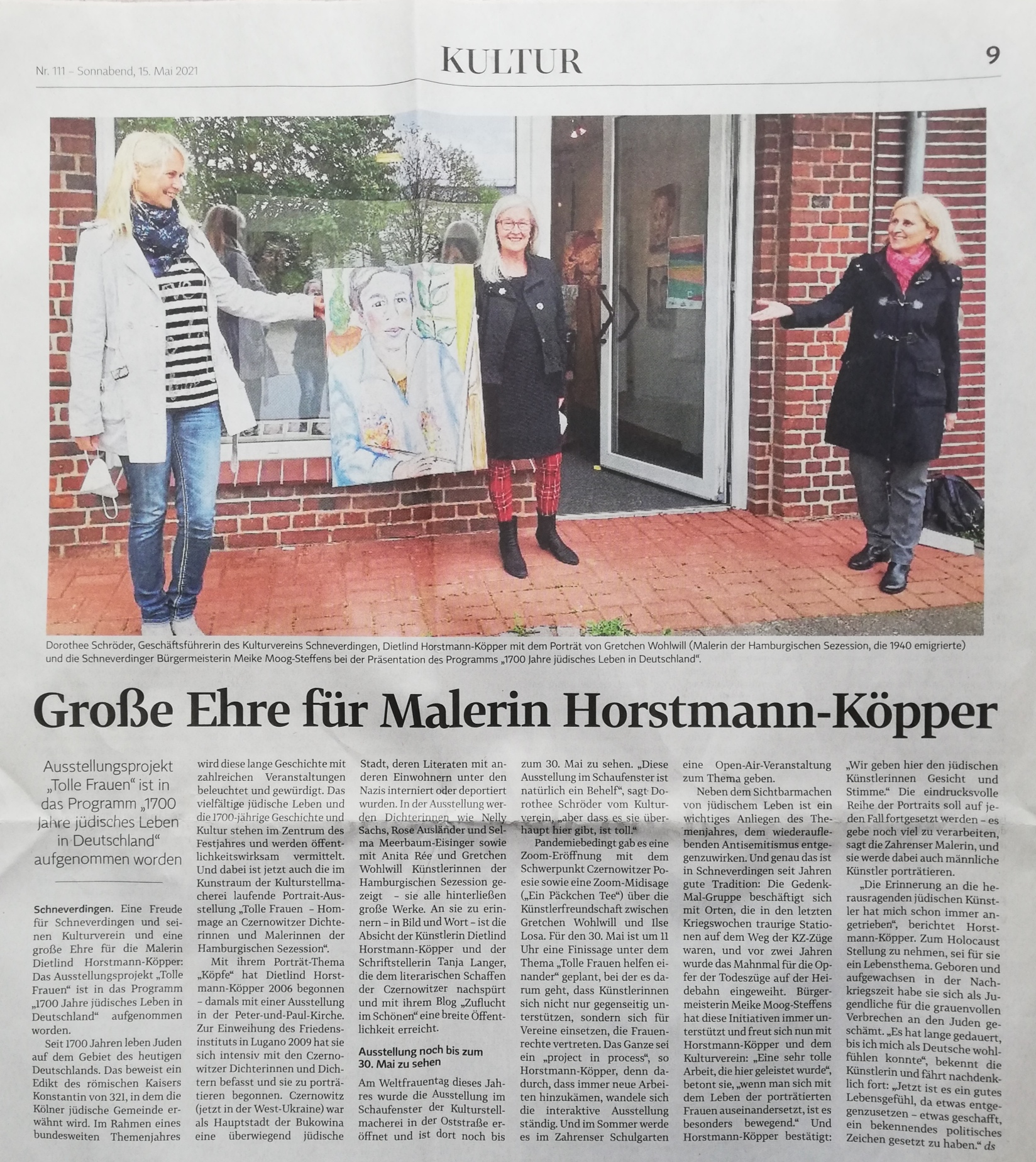 29. September - 15. November 2020
Vie de Famille,
Kreuzkirche Lüneburg
, Germany. Please download the invitation
here.
13. - 20. October 2019,
Rotary Club Lyon Part-Dieu "ART & Cie – de l'Art à l'Autre", at Palais de Bondy (Lyon 5ème), France. An invitation to this event
is available here.
9. November 2019 - 12. January 2020
KunstRaum der Kulturstellmacherei, Schneverdingen, Germany
Project Visual Arts and Literature: British occupation in Northern Germany
Dietlind Horstmann-Köpper (paintings from the cycle "Vie de famille / Family Life") and Tanja Langer (novel and reading from "My little Grandmother & Mr. Thursday or The invention of memory"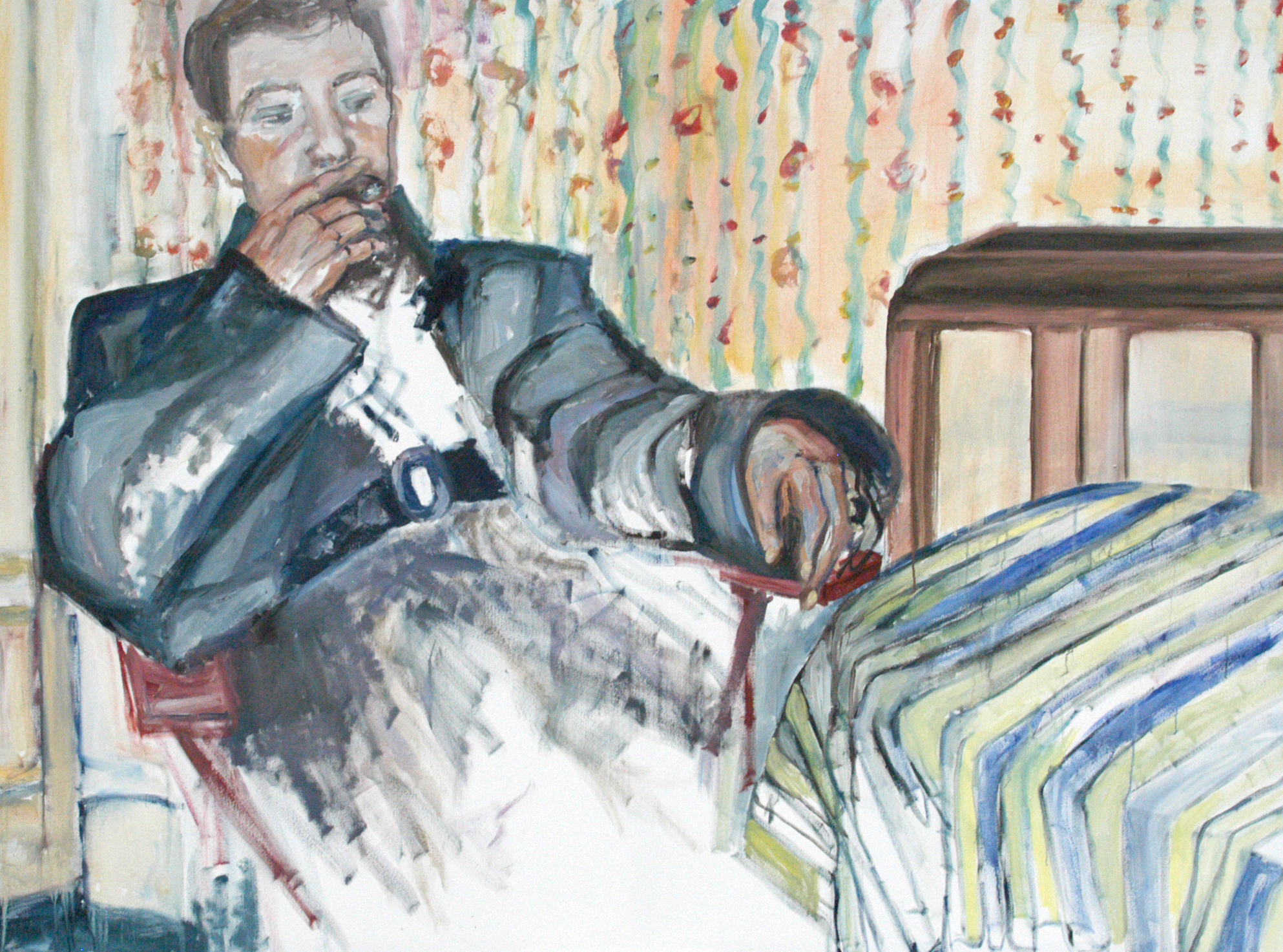 May 2019, Cafe Genuesslich, Berlin, Germany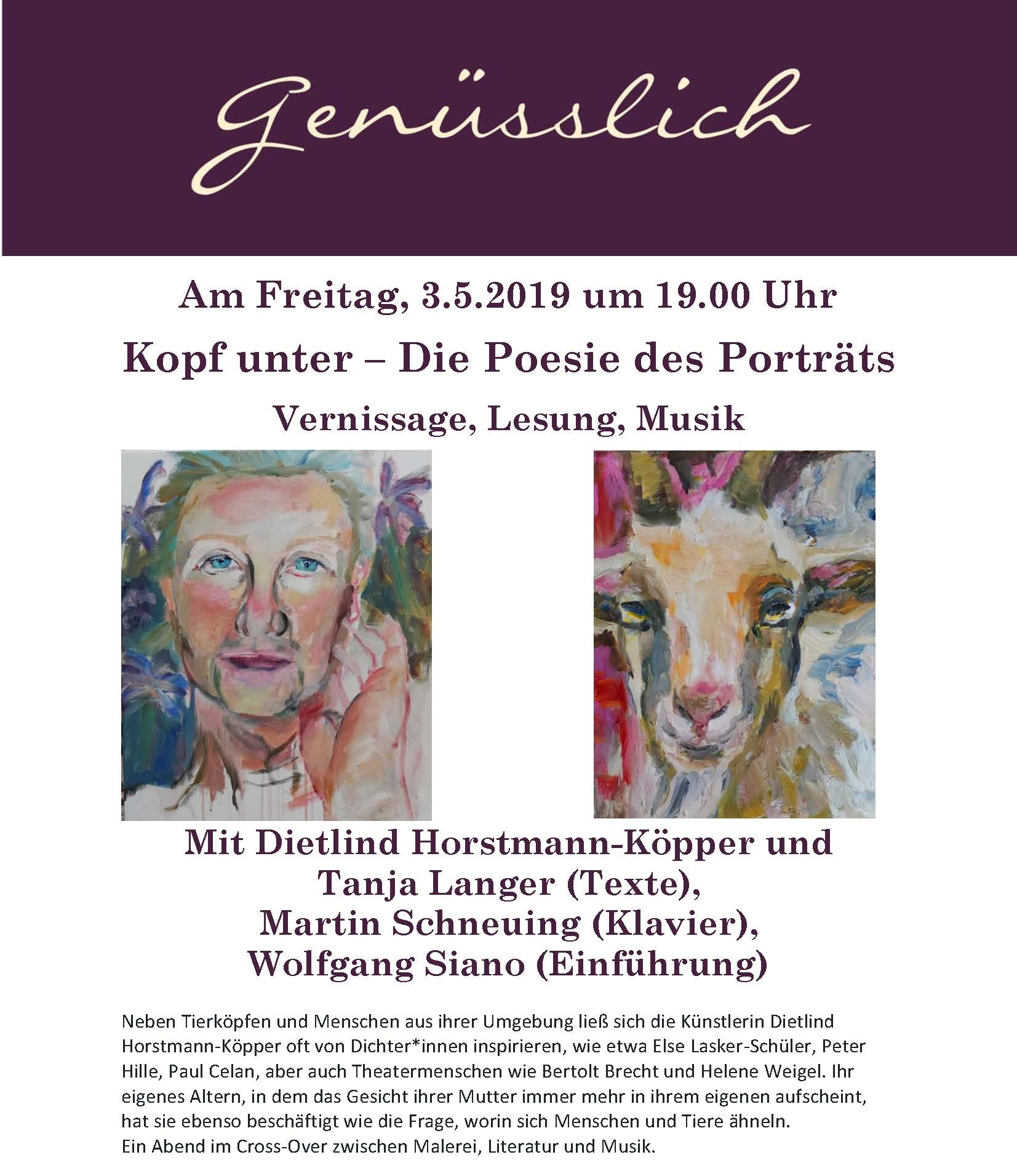 January - February 2019
La Vie Selon Dietlind Horstmann-Köpper
at
Galerie Ruffieux-Bril, Chambery, France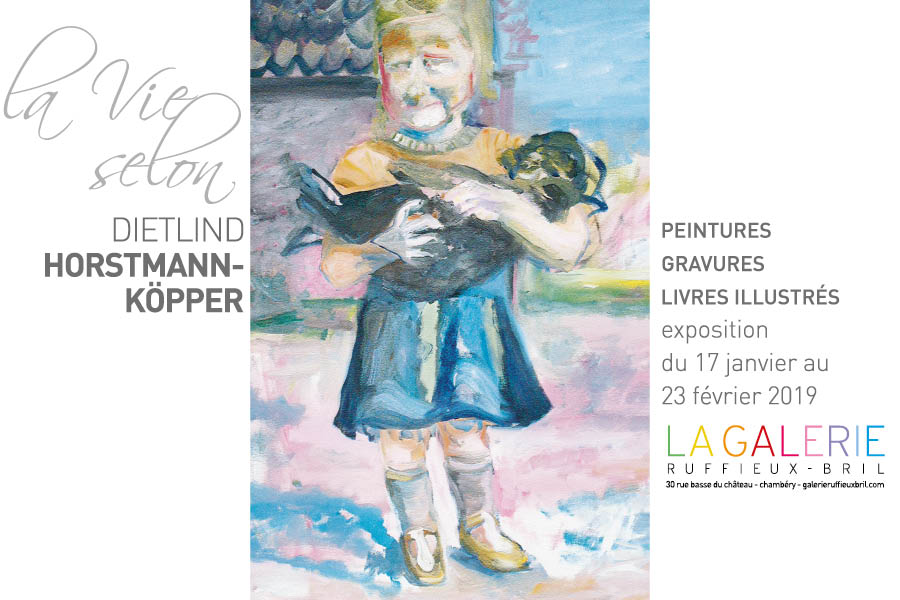 January - March 2019
Face to Face
: animals and humans in the paintings of Dietlind Horstmann-Köpper
at Gemeindehaus Ronnenberg, Germany.
November 2018
: participation in the exhibition on occasion of the first "Grand Prix Tony Tollet".
programme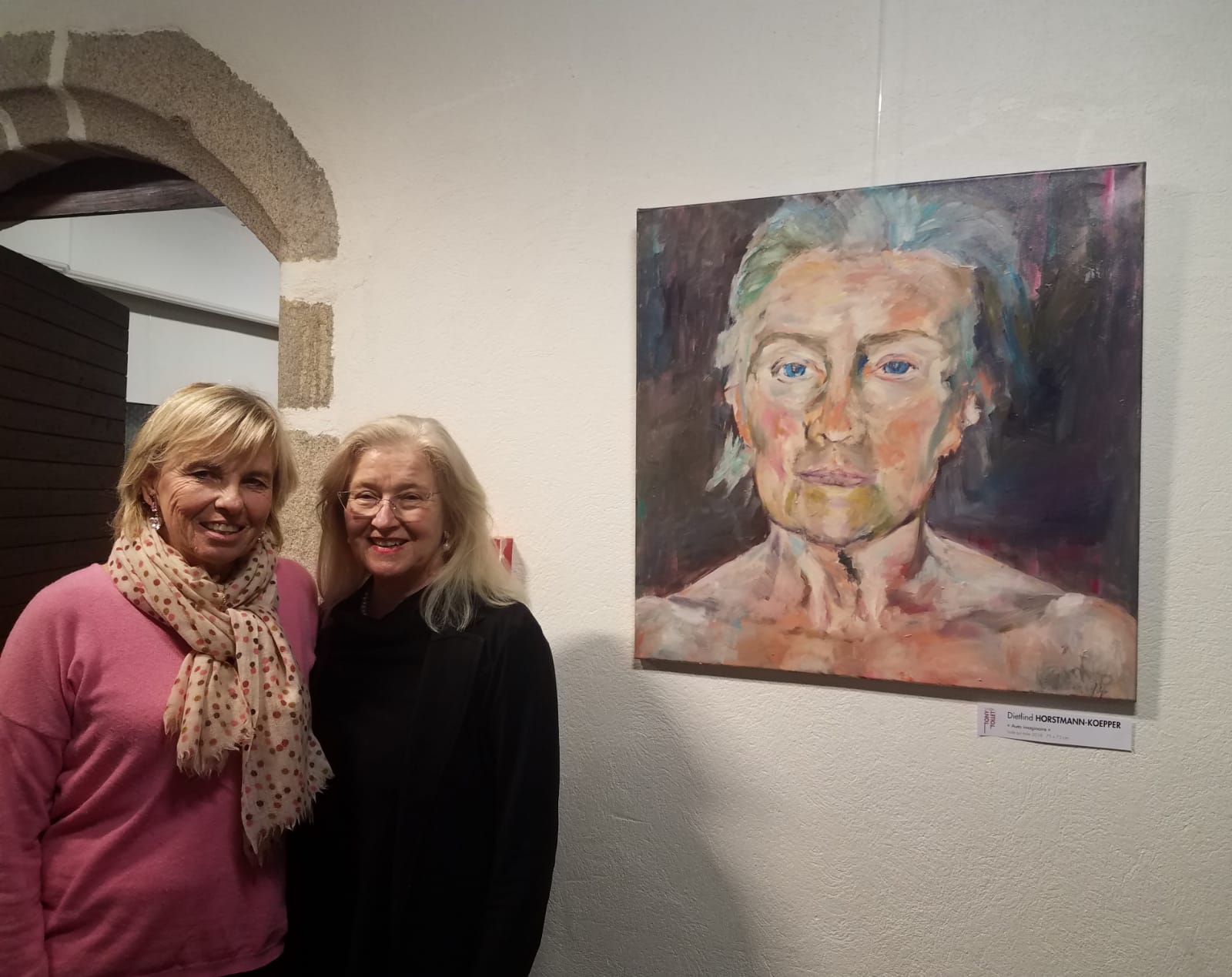 September - Oktober 2018
, Zwei-Städte Kunstprojekt:
Two-City Art Project September - October 2018:
The House of Remembrance,
Lüneburg, Heinrich-Heine-Haus, Germany
The Memory of Things,
Schneverdingen, Kunstraum KulturStellmacherei, Germany: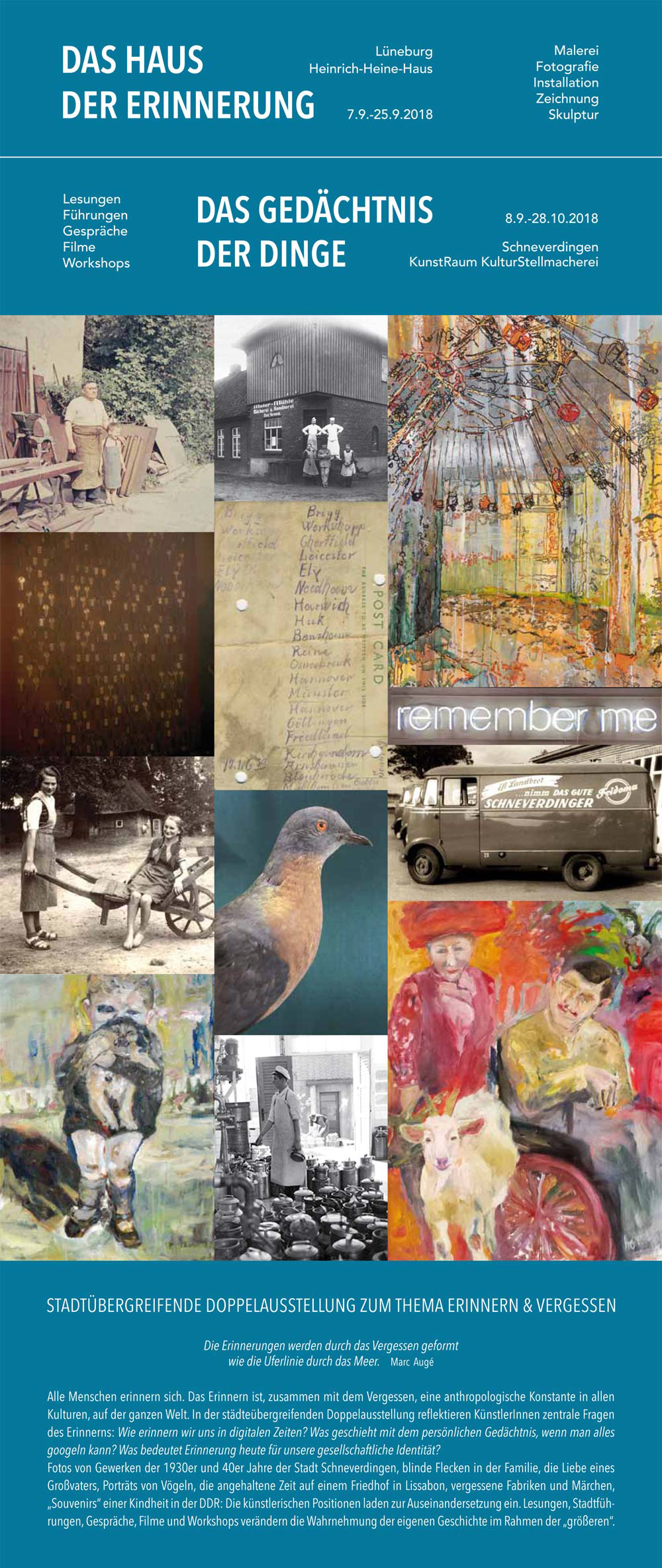 The complete program of this event
is available here.
November 2017, Maison Forte, Vourles, France. Participation in Salon Tony Tollet 2017.
Exhibition catalogue
.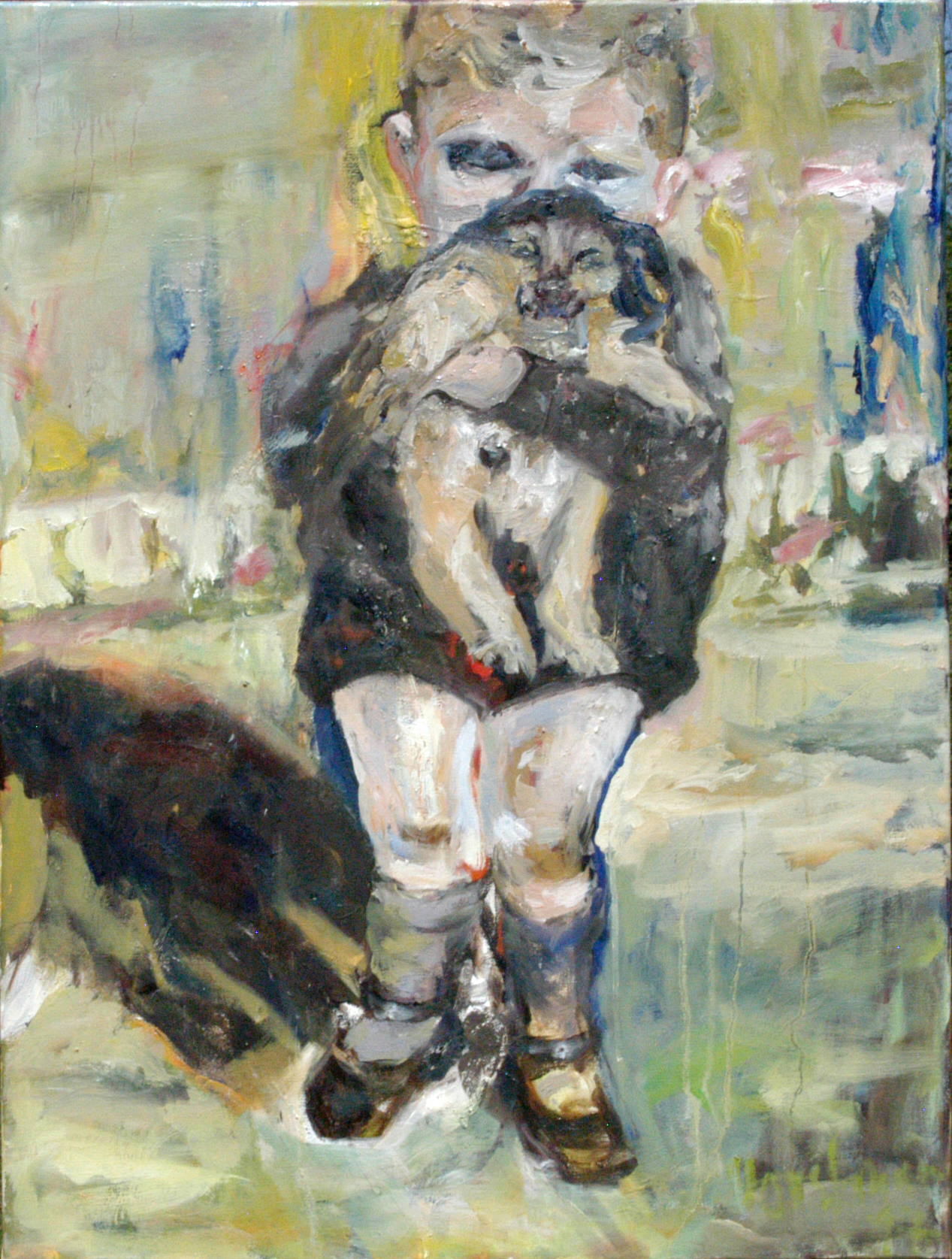 April 2017
, Fabrik der Künste, Hamburg; Germany.
Gentling of a Faun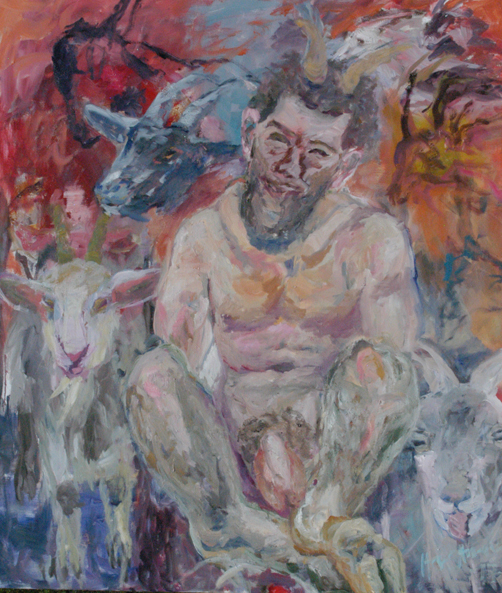 April 2017
, Lyon, France. Joint exhibition "art & cie"
Palais Bondy
; Lyon, France.
November/ December 2016
Joined exhibition
Salon Tony Tollet 2016
in Maison Forte in Vourles near Lyon, France.
August / October 2016
Berlin-Wannsee, Germany, participation in the exhibition GOATS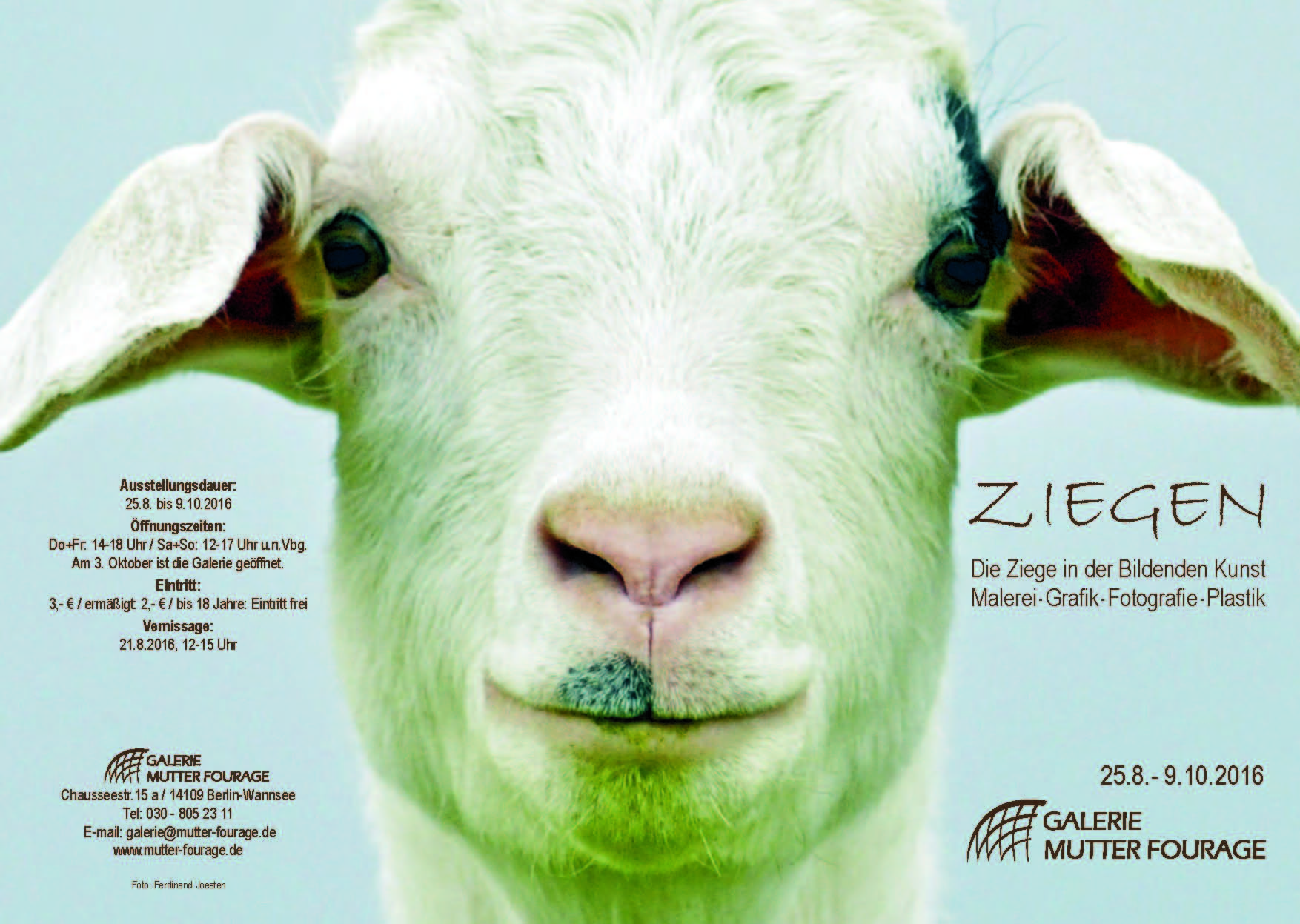 The goat in fine arts: paintings - graphics - photography - sculptures in
Galery Mother Fourage
, Berlin Wannsee.
Informations concerning the
exhibition
and
programme here
. On the week-end of October 1./2. Dietlind Horstmann-Köpper will lead a
workshop on linocut
. During the exhibition Tanja Langer and Dietlind Horstmann-Köpper present a catalogue
Mit Ziegen durch das Jahr 2017
with text, Photos, paintings, drawings and linocuts. Moreover, the short story
The Goat of the Auberge du Cedre
from
Tanja Langer
with illustrations from Dietlind Horstmann-Köpper is presented.
June - July 2016:
EIN SCHAF IM HAUS DER ZEIT
Joined exhibition, reading and filmmatinee of a project about transiency, time and remembrance in "Kunstraum der Kulturstellmacherei", in Schneverdingen. Readings of
Tanja Langer
from her book DAS HAUS. the book was composed by Tanja Langer,
Barbara Schnabel
and
el. doelle
was the basis of the project. The exhibition took place in "Kunstraum der Kulturstellmacherei" in SChneverdingen and end of the Project was the filmmatinee in the cinema of Schneverdingen with the short documentary
HOTEL BELLEVUE
by Claire Walka.
December 2015:
First Salon Tony Tollet
in Maison Forte in Vourles near Lyon, France.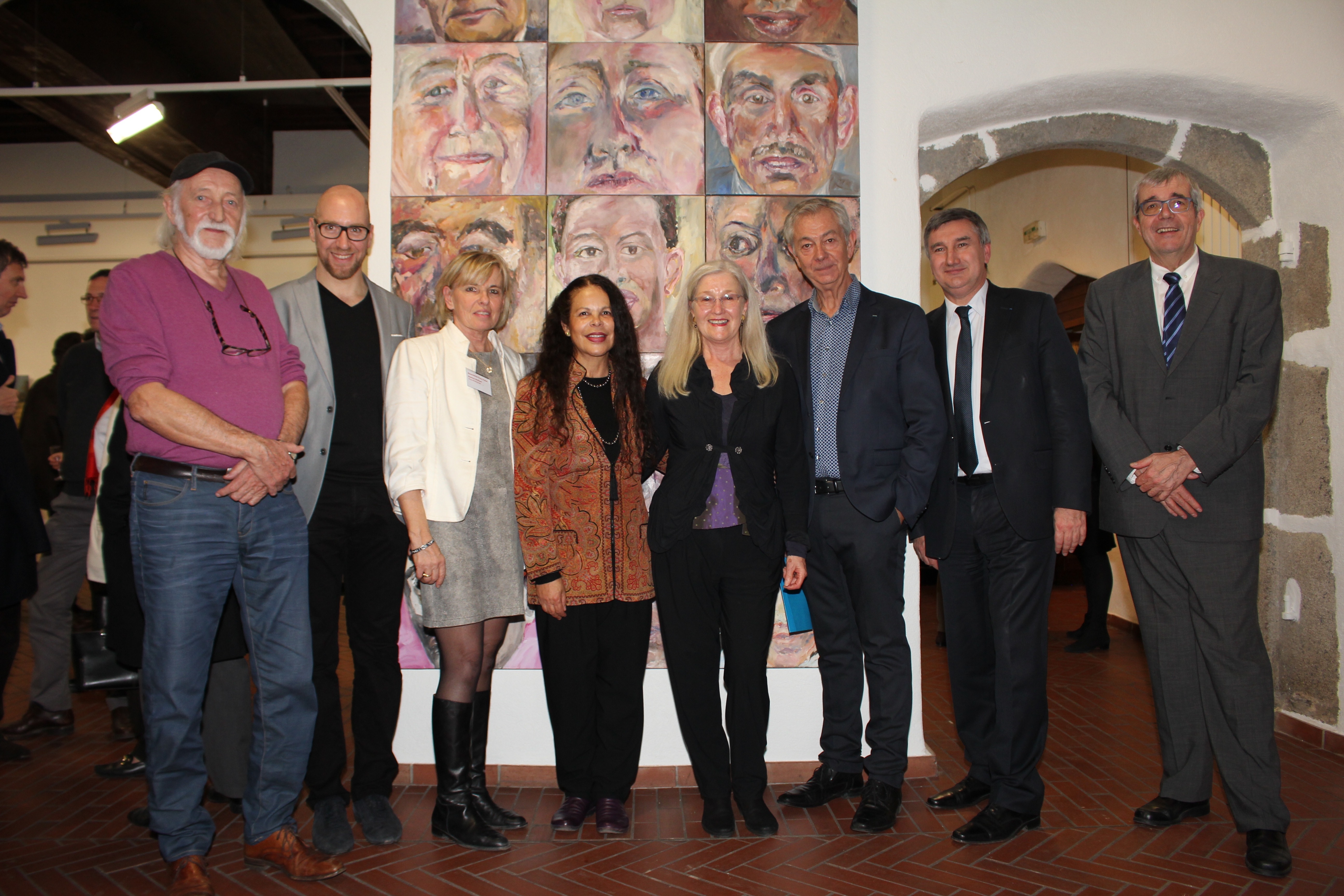 from left to right: Pierre Souchaud, artist; Jean-Noell Delettre, artist; Patricia Bollard, President Salons Tony Tollet and his great-gandchild; Dalva Duarte, artist and honorary patron of the exhibition; Dietlind Horstmann-Köpper, artist; Michel Régnier, delegate of the city of Vourles culture and education; Christophe Guilloteau, Councilman of the Departement Rhone; Serge Fages, mayor of Vourles.
November 2015:
Open atelier with reading and music
, in Atelier Horstmann-Köpper, Zahrensen.
17.30 Reading in the living room with
Tanja Langer
,
Wiebke Eden
and musical contribution by
Viktor Hoffmann.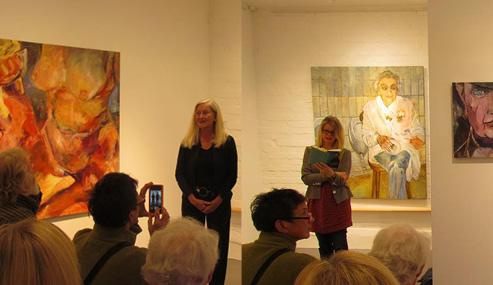 May 2015:
The catalogue "Dietlind Horstmann-Köpper, Arbeiten aus drei Jahrzehnten" was published.
Tanja Langer,
author, Berlin:
"....thus, the force or sometimes rage, which exists in many paintings – the monstrous and untamed in them, now and then the defiance (I repeat this word) and dissoluteness which resist the all too formally seen and rebel against it with a violent stroke of the brush....".
Other texts from Angela Holzhäuer and Merve Eisinger, both art historians from Munich.
Available here from
the artist,
at booksellers and amazon. Publisher: Atelier im Bauernhaus, Fischerhude ISBN 978-3-88132-990-3, 208 pages and more than 100 color prints.
November 2015:
Emptiness and Opulence,
exhibition of Uwe Ahrens and Dietlind Horstmann-Köpper in Ronnenberg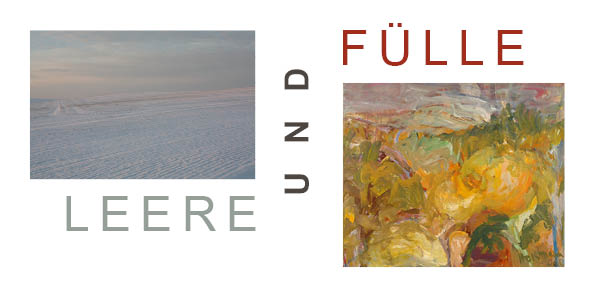 September 2015:
Exhibition
don't feel ashamed
and presentation of the catalogue
at Galerie im Zieglerhof,
Lüneburg
Poland 2014
Paintings
, Galery Era Art, Gdynia
France 2014:
Festival des Arts,
St. Priest
Dietlind Horstmann-Köpper awarded at Biennale Gdynia, Poland 2013
:
On occasion of the "VIIth International Biennial Of Painting And Unique Fabric 2013" in Gdynia the work
HEARTBEAT
of Dietlind Horstmann-Köpper was awarded with a prize.
HEARTBEAT
belongs to a group of paintings of the artist that circle around the theme "flesh". In a pre-selection, 100 artists have been chosen and were asked to present their works for 15 prizes in different categories.
The Biennale in Gdynia is an international competition of professional artists, held every two years.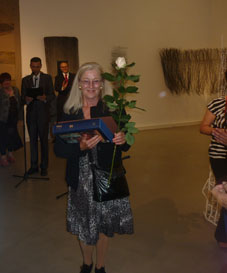 EMPTINESS and OPULENCE,
joint exhibition with Uwe Ahrens in Heine-House, Lüneburg 2013: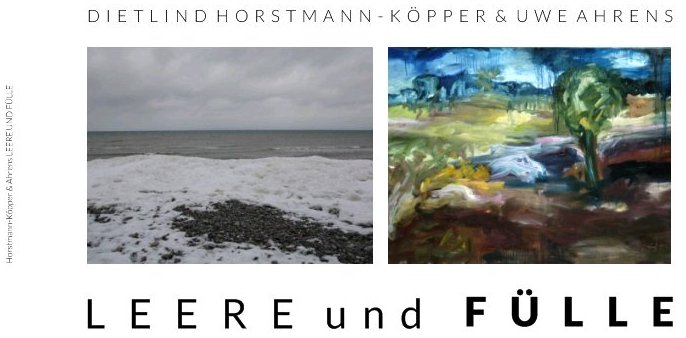 VOLUPTUOUS, Rathausgalerie Schneverdingen 2013: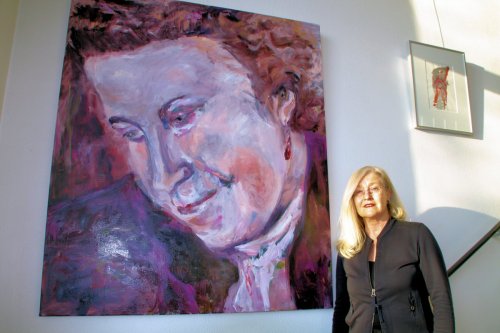 Foto: Richard de Vries 2012
projects and exhibitions:
global heads - faces
"beyond faces" is a series of figural-abstract portraits of well-known as well as unknown people, which become images of interior conditions and experiences. Arranged in an installation, the artist's "faces" show an unconventional continuation of the cubistic and impressionistic tradition. In the nutshell of the series we find the self of the human being, above all his or her head as an emblematic mimesis of his or her mental center. The heads, often resembling archaic masks, are dissolved into intensely contrasting color fields - some up to abstraction. Horstmann-Köpper's "beyond faces" shroud all too apparent mimic in order to unveil hidden and characteristic traits, providing an in-sight into the countenance of the human air. In this series, the artist shows irritating and sibylline images, casting a spell over the beholder, rather than present all-around felicitous portrayals of a photorealistic kind.
Oliver Stümann, 2008
A catalog (~DIN A5, 50 pages, 34 colored illustrations) is available.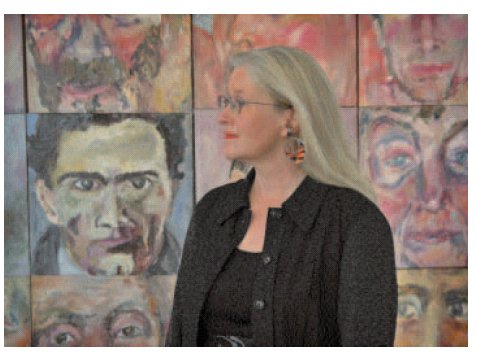 Observations and Encounters...Hamburg
, Museumsschiff Cap San Diego, Überseebrücke Hamburg, Germany, August 11., 2011 – September 11., 2011
reading by
Uwe Friedrichsen
"faces" from Czernowitz to Lugano
In the course of the inauguration of the
Fondazione per la Cultura della Pace
Dietlind Horstmann-Köpper has been invited to present her newly created "faces". Images, that correspond to a work of Prof. Dr. Amy Colin on the Bukowina as a creative place for literature, documenting books, letters, texts, as well as fotografic material on Ninon Hesse, Rose Ausländer, Edith Silbermann, Paul Celan, Alfred Kittner, and many others.
The exhibition has been conceived by Oliver Stümann:
Lugano, Switzerland
Fondazione per le Culture della Pace
January 15., 2010 - March 31., 2011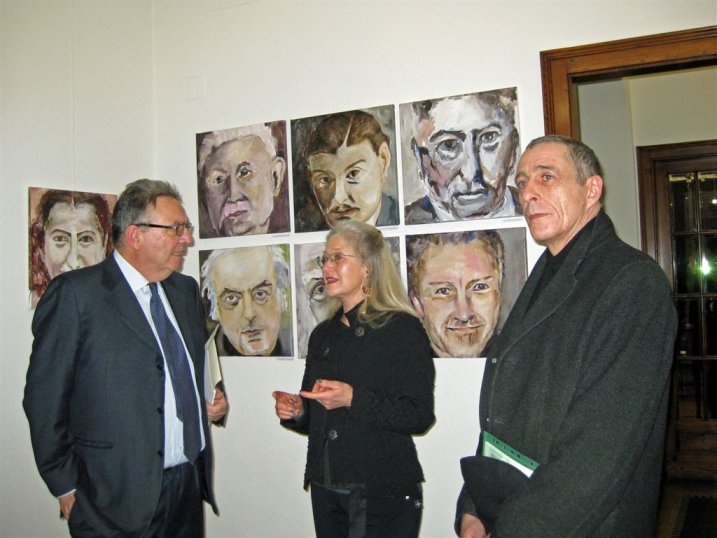 Brescia, Italy
associazione artisti bresciani
January 10. – January 28., 2009
Thale, Germany
Galery Chapel
Hüttenmuseum Thale
October 12. - November 13., 2008
Stargard, Poland
Muzeum Stargard
July 3. - July 31., 2008
permanent exhibition / partner:

Hotel Camp Reinsehlen